PREVIEWS
E3 2018 Bethesda Press Conference Recap
Bethesda opened up with the introduction of Global Vice President, Pete Hines. Pete gave a bit of humor right out the gate with a nod to Walmart Canada and their assistance in announcing Rage 2 for them. Below you can watch the full conference or just the videos from each of the games they presented.
Full Press Conference
Gaiscioch Magazine


Best of Bethesda 2018
Fallout 76
Highlights
Rage 2
Doom Eternal
Wolfenstein: Youngblood
Prey: Mooncrush
Quake Champions
Fallout 76
Fallout Shelter
Skyrim: Very Special Edition
The Elder Scrolls Online
The Elder Scrolls Legends
The Elder Scrolls: Blades
The Elder Scrolls VI
Starfield
Published: June 10th, 2018 | 724 Reads
About the Author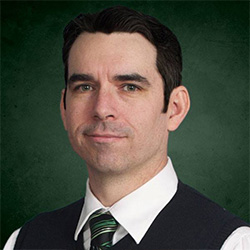 Benjamin "Foghladha" Foley
Managing Editor
Benjamin founded the Gaiscioch Social Gaming Community in 2001 and has since been the founder & activities director for this well known community. His role has gone beyond just running the Gaming Community and now includes running the Athletics Program in Portland, Oregon, as well as acting as the Managing Editor of the Gaiscioch Magazine, and is the Lead Producer on the Gaiscioch Livestream Productions. Additionally he networks with game developers to form relationships between Gaiscioch and development studios.
His experience in publishing dates back to helping his Grandparents who operated a printing press for over 40 years. In high school and college Benjamin excelled in journalism and played an active part in the school newspaper. Benjamin currently works full time as the director of technology for a franchise trade publication & education company.
SHARE YOUR THOUGHTS