PREVIEWS
E3 2018 Microsoft Press Conference Recap
Microsoft open with a heartfelt message from Phil Spencer about the unity of gamers, and how games bring the masses together regardless of race or region. They lead into revealing 50 titles coming to XBOX One.
Full Press Conference
Gaiscioch Magazine


Best of Microsoft 2018
Cyberpunk 2077
Highlights
Halo Infinite
Ori and the Will of the Wisps
Sekiro Shadows Die Twice
Fallout 76
Captain Spirit
Crackdown 3
Nier: Automata
Metro Exodus
Kingdom Hearts III
Sea of Theives
Battlefield V
Forza Horizon 4
We Happy Few
PlayerUnknown Battlegrounds: War Mode
Tales of Vesperia
Division 2
Devil May Cry 5
Dying Light 2
Gears of War 5
Gears Tactics
Jump Force
Just Cause 4
Shadow of the Tomb Raider
Session
Cyberpunk 2077
Tales of Vesperia: Definitive Edition
Tunic
Published: June 10th, 2018 | 761 Reads
About the Author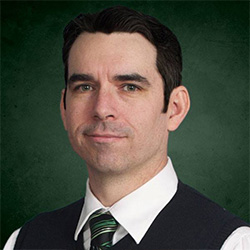 Benjamin "Foghladha" Foley
Managing Editor
Benjamin founded the Gaiscioch Social Gaming Community in 2001 and has since been the founder & activities director for this well known community. His role has gone beyond just running the Gaming Community and now includes running the Athletics Program in Portland, Oregon, as well as acting as the Managing Editor of the Gaiscioch Magazine, and is the Lead Producer on the Gaiscioch Livestream Productions. Additionally he networks with game developers to form relationships between Gaiscioch and development studios.
His experience in publishing dates back to helping his Grandparents who operated a printing press for over 40 years. In high school and college Benjamin excelled in journalism and played an active part in the school newspaper. Benjamin currently works full time as the director of technology for a franchise trade publication & education company.
SHARE YOUR THOUGHTS