PREVIEWS
E3 2018 Nintendo Press Conference Recap
As the Nintendo Switch grows into maturity it has become quite the hot topic. Nintendo expands on it's lineup in this years press conference with an announcement that had fans cheering and the social-sphere ranting and raving. The announcement of Super Smash Bros. Ultimate took fans by surprise as they announced that it would bring back all of the characters from prior games and work with all of the collectible Ambio figures. Fans have literally gone nuts since. If you don't believe me take a trip over to Twitter and check out the craziness!
Full Press Conference
Gaiscioch Magazine


Best of Nintendo
Super Smash Bros. Ultimate
Highlights:
Fortnite
Daemon X Machina
Xenoblade Chronicles 2 Torna: The Golden Country
Overcooked 2
Fire Emblem: Three Houses
Super Mario Party
Super Smash Bros. Ultimate
Killer Queen Black
Hollow Knight
DRAGON BALL FighterZ
SNK Heroines: Tag Team Frenzy
Octopath Traveler
Published: June 12th, 2018 | 894 Reads
About the Author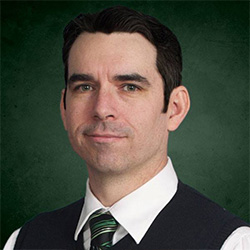 Benjamin "Foghladha" Foley
Managing Editor
Benjamin founded the Gaiscioch Social Gaming Community in 2001 and has since been the founder & activities director for this well known community. His role has gone beyond just running the Gaming Community and now includes running the Athletics Program in Portland, Oregon, as well as acting as the Managing Editor of the Gaiscioch Magazine, and is the Lead Producer on the Gaiscioch Livestream Productions. Additionally he networks with game developers to form relationships between Gaiscioch and development studios.
His experience in publishing dates back to helping his Grandparents who operated a printing press for over 40 years. In high school and college Benjamin excelled in journalism and played an active part in the school newspaper. Benjamin currently works full time as the director of technology for a franchise trade publication & education company.
SHARE YOUR THOUGHTS