PREVIEWS
E3 2018 SONY PlayStation Press Conference Recap
In what was probably one of the most surprising things we saw at E3, Sony's choice of venues to match each of the 4 games they were showcasing was a spectacular touch. First for the The Last of Us Part II they brought the audience into a replica church from the gameplay reveal trailer and had a live banjo performer set the mood. Then as the audience made their way toward the main auditorium Sony presented some of the titles we saw earlier in the Square Enix, Ubisoft, and EA Press Conferences.
Full Press Conference
Highlights
The Last of Us Part II
Ghost of Tsushima
Control
Death Stranding
Marvel's Spider-Man
Resident Evil 2
Destiny 2: Forsaken
Trover Saves the Universe
Nioh 2
Déraciné
Just Cause 4
Call of Duty Blacks Ops 4: Back in Black Maps
The Awesome Adventures of Captain Spirit
Tetris Effect
Days Gone
Twin Mirror
Ghost Giant
Beat Saber
Published: June 11th, 2018 | 824 Reads
About the Author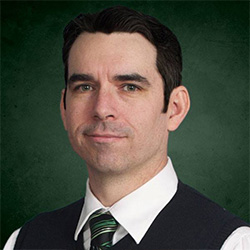 Benjamin "Foghladha" Foley
Managing Editor
Benjamin founded the Gaiscioch Social Gaming Community in 2001 and has since been the founder & activities director for this well known community. His role has gone beyond just running the Gaming Community and now includes running the Athletics Program in Portland, Oregon, as well as acting as the Managing Editor of the Gaiscioch Magazine, and is the Lead Producer on the Gaiscioch Livestream Productions. Additionally he networks with game developers to form relationships between Gaiscioch and development studios.
His experience in publishing dates back to helping his Grandparents who operated a printing press for over 40 years. In high school and college Benjamin excelled in journalism and played an active part in the school newspaper. Benjamin currently works full time as the director of technology for a franchise trade publication & education company.
SHARE YOUR THOUGHTS