PREVIEWS
E3 2018 UBISOFT Press Conference Recap
In the past few years UBISOFT has brought us some of the most tremendously popular titles including The Division, Rainbow Six Siege, Tom Clancy's Ghost Recon Wildlands, Assassin's Creed: Origins and For Honor. All of which they debuted at E3. Knowing one thing for sure, we were in for a treat as the 1:00PM Press Conference began.
Full Press Conference
Gaiscioch Magazine


Best of UBISOFT
Assassin's Creed Odyssey
Highlights:
Beyond Good and Evil 2
Rainbow Six: Siege: Another Mindset Documentry
Trials Rising
The Division 2
Mario+Rabbids: Kingdom Battle


Donkey Kong Adventure
Skull & Bones
Transference
Starlink: Battle for Atlas
For Honor: Marching Fire
The Crew 2
Assassin's Creed Odyssey
Published: June 11th, 2018 | 881 Reads
About the Author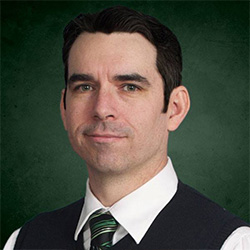 Benjamin "Foghladha" Foley
Managing Editor
Benjamin founded the Gaiscioch Social Gaming Community in 2001 and has since been the founder & activities director for this well known community. His role has gone beyond just running the Gaming Community and now includes running the Athletics Program in Portland, Oregon, as well as acting as the Managing Editor of the Gaiscioch Magazine, and is the Lead Producer on the Gaiscioch Livestream Productions. Additionally he networks with game developers to form relationships between Gaiscioch and development studios.
His experience in publishing dates back to helping his Grandparents who operated a printing press for over 40 years. In high school and college Benjamin excelled in journalism and played an active part in the school newspaper. Benjamin currently works full time as the director of technology for a franchise trade publication & education company.
SHARE YOUR THOUGHTS