PREVIEWS
SONY Press Conference - E3 2015
Shawn Layden opened for SONY with a short introduction video. He proceeded to highlight many of the Playstation 4's architectural success. He outlined SONY's vision and commitment to gamers. Then he introduced the long anticipated our first title.
The Last Guardian
In this video the developers show us a glimpse at the relationship between this young boy and his unique friend who I can only describe as a chicken dog bird cat with a T-Rex voice. The boy who seems to be prone to breaking things and needing his friend to save him. In just this short trailer we saw the synergy between this boy and his friend come into play.
Horizon Zero Dawn
The next title brought us prehistoric combat vs robotic dinosaurs. The Machines have taken over and humans are left to fight them off using primitive weapons such as a bow an arrow and knives. This is one of the more unique titles I've seen and I look forward to seeing more on this one.
Hitman
Agent 47 returns in this next gen exclusive. Take the shot in the vibrant return to Hitman. Gamers will travel to exotic locations around the world in the most ambitious version of Hitman ever. For the first time Hitman will feature an ever evolving and growing world.
Street Fighter 5
Welcome back to the 90's your quarters are calling. In this update to the hit fighting series Street Fighter many of your favorite characters return. This legendary franchise is coming exclusively to Playstation 4 and PC.
No Man's Sky
Sean Murray gave us a gameplay demo live on stage of the long anticipated No Man's Sky. With promise of a vast number of suns with a vast number of galaxies. The game plans for limitless exploration where you can find new places and new solar systems every time you turn the game on. The game is focused on exploring new galaxies, documenting new planets, and fighting massive space battles. Part first person shooter, part adventure game, and part space flight sim, No Man's Sky offers a wealth of opportunities for exploration and adventure.
Dreams
Alex Evans from Media Molecule, the studio behind Teraway, introduced us to their new title Dreams. This title brings the ability to literally paint a picture within an environment set in a dreamworld. From majestic landscapes to heavy metal wielding zombies the sky's the limit in this very imaginative game.
Firewatch
In the Firewatch you play a lookout. This adventure game turns you into an investigator, explorer, and firefighter learning the landscape with nothing more than a young womans voice on the radio.
Destiny Expansion: The Taken King
Become a legend in the new expansion from the team at Bungie. Get ready for a new adventure launching August 15th, 2015.
Assassin's Creed: Syndicate
SONY gave us a first look at Evie Frye, the sister of Jacob Frye. Equally as deadly yet much more elegant about it, Evie makes short work of those that cross her.
World of Final Fantasy
Final Fantasy takes you back in this next gen tribute to the Final Fantasy past with this all new story bringing you back to some of your old school roots.
Final Fantasy 7 Remake
I am certain, any gamer that had a Playstation one just lost it. Cloud returns in Final Fantasy 7 the true remake. We've waited over a decade for this game and it is finally here. It will arrive first on Playstation 4.
Shenmue III
While SONY is not behind this game, they wanted to share the spotlight with this Kickstarter project funding the return of Shenmue one of the most loved series of all time on Playstation.
Batman Arkham Knight
SONY announced the exclusive Scarecrow nightmare missions exclusive to Playstation 4
DEVOLVER
The Devolver studio brings us 4 new titles throwing me back to my Bad Dudes and Golden Axe era of gaming. Check out these titles coming soon to Playstation.
Call of Duty Black Ops III
Mark Lamia introduced us to the next generation of Call of Duty Black Ops. This rendition allows you and 3 friends to play the entire single player campaign as a cooperative campaign. Call of Duty Black Ops 3 continues with the Advanced Warfighter's augmented soldier style with the storyline you know and love from the Black Ops team.
For multiplayer, they're raising the bar once again allowing the nerd rage to reach all new heights. If you've got a twitchy finger this is going to be a great title for you.
Disney Infinity 3.0
Please welcome Star Wars, Marvel, and the characters you know and love from Disney Universe to Disney Infinity 3.0.
Star Wars Battlefront
In SONY's presentation of Star Wars Battlefront they demonstrate the split screen Cooperative mode and some of the action packed gameplay on it's way in this reimagination of the hit Battlefront series.
Uncharted 4: The Thief's End
Nathan and Sully return in the 4th part of the Uncharted series. Unfortunately for SONY technical difficulties rained hell on their presentation forcing a restart of their presentation and leaving them without the ability to control poor Nathan. Fortunately after the reboot Nathan learned to walk again and the demo proceeded. As can be expected Uncharted was filled with cinematic gameplay. Naughty Dog is famous for their rich environments and stunning cinematic gaming sequences and this title is in no short supply.
SONY Tech & Updates
Project Morpheus
This VR headset servers as SONY's step into the VR scene and allows for multiple players to be within the same VR world
Playstation Vue
This new service allows you to subscribe to the television channels you want and leave out the ones you don't.
The Takeaway
SONY had very short game demos and ended their show with a composite of all the games they couldn't talk about in their short window. So many titles and they had to choose the newest most shocking games to highlight the show.
In comparison to their rival Microsoft I think I must admit Microsoft stole the show this year with their announcement of backwards compatibility and the Hololens demonstration of Minecraft. While Playstation Vue offers us a way to get out of those pesky cable and satellite contracts and Final Fantasy 7 just couldn't stand up to Microsoft's announcements.
Overall I think that Final Fantasy 7 and Last Guardian stole SONY's show. The crowds were standing up and cheering when they saw these arrive on screen. I for one am very much looking forward to seeing Final Fantasy 7 a game I wanted to like, but just couldn't get behind originally get reimagined with updated graphics and game mechanics.
Published: June 15th, 2015 | 1,203 Reads
About the Author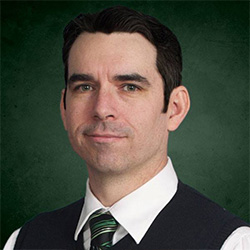 Benjamin "Foghladha" Foley
Managing Editor
Benjamin founded the Gaiscioch Social Gaming Community in 2001 and has since been the founder & activities director for this well known community. His role has gone beyond just running the Gaming Community and now includes running the Athletics Program in Portland, Oregon, as well as acting as the Managing Editor of the Gaiscioch Magazine, and is the Lead Producer on the Gaiscioch Livestream Productions. Additionally he networks with game developers to form relationships between Gaiscioch and development studios.
His experience in publishing dates back to helping his Grandparents who operated a printing press for over 40 years. In high school and college Benjamin excelled in journalism and played an active part in the school newspaper. Benjamin currently works full time as the director of technology for a franchise trade publication & education company.
SHARE YOUR THOUGHTS