PREVIEWS
Ubisoft Press Conference - E3 2015
South Park Fractured But Whole
Ubisoft opened their presentation with a sequel to the smash hit South Park Stick of Truth. This story aims to go "deep into your but whole". I'm not sure if I should feel dirty after watching this video but hey South Park is all about that.
Trials Fusion Awesome Level Max
All I can say is "What the ...."
For Honor
Ok, this game just looks cool. There hasn't been much that made me literally stop what I was doing and go…. "What the hell is this?". This games it. You can experience the visceral nature of melee combat from the eyes of a knight or viking or samurai. This game asks you to bring your friends into battle with you and fight along 4 of your friends. Take part in massive sieges, fight among hundreds of warriors in brass knuckle gameplay designed to keep you at the edge of your seat. You can be certain this will make an appearance on the Siege War and Streams of Epic Adventure livestreams.
The Crew Expansion
Tom Clancy's The Division
In this presentation Ubisoft let the gameplay speak for itself. From the demo you can see that this harsh environment proves it's every man for themselves. This MMO is expected to release on March 8th 2016 on PS4, XBOX One, and PC simultaneously.
Anno 2205
From the team that brought your the Settlers series comes Anno 2205. The next step in their long history of simulated gameplay.
Just Dance 2016
The biggest music game franchise of all times is back. This will be the first time you can use your smartphone to play Just Dance 2016. To kick off their demo Jason Derulo came out to sing a song and dance with an entourage of backup dancers. Just Dance 2016 will be available this October along with Just Dance Unlimited, a new subscription service to bring the latest tracks all year long.
Rainbow Six Siege
This impressive trailer brings a new heightened level of close quarters combat. Angela Bassett takes on gaming in this title as she's known as Six. It's obvious that Ubisoft is going all out on this title from the impressive destructible environments to the storyline and characters their placing into this title.
In what was one of the announcements that changed my mind about this game, Ubisoft announced that the game will in fact offer Cooperative play. Join your friends and fight npcs in this action packed FPS. Look for the beta on September 24th, 2015.
Trackmania™ Turbo
Ok, if this doesn't make you lose your lunch then you're not human. This game takes racing to a new level. Complete with a track builder this game takes racing to the extreme. If this was real, I'm certain Redbull and ESPN would be all over it. This game takes the best of your childhood Hot Wheel tracks and places you in an supercharged indy car. To add cool factor, this game can create tracks on the fly giving you limitless playability. This game is certain to be a staple of every party and will likely be one of those titles you whip out whenever company comes over. For extra lunch loss, try it in VR mode.
Assassin's Creed Syndicate
Imagine Assassin's Creed had a baby with Just Cause 2. You'd be left with Assassin's Creed Syndicate. Your mighty assassin now comes equipped with a life saving grapple hook. The game takes place right in the heart of the industrial revolution bringing Assassin's Creed into the recent past.
Tom Clancy's Ghost Recon Wildlands
Ubisoft left one last gem for the close of their presentation that brings a massive open world, vehicles, and a diverse gameplay style where you can take on targets the way you want.
Published: June 15th, 2015 | 1,185 Reads
About the Author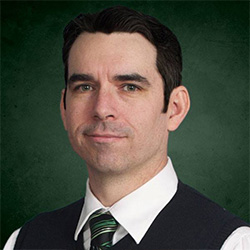 Benjamin "Foghladha" Foley
Managing Editor
Benjamin founded the Gaiscioch Social Gaming Community in 2001 and has since been the founder & activities director for this well known community. His role has gone beyond just running the Gaming Community and now includes running the Athletics Program in Portland, Oregon, as well as acting as the Managing Editor of the Gaiscioch Magazine, and is the Lead Producer on the Gaiscioch Livestream Productions. Additionally he networks with game developers to form relationships between Gaiscioch and development studios.
His experience in publishing dates back to helping his Grandparents who operated a printing press for over 40 years. In high school and college Benjamin excelled in journalism and played an active part in the school newspaper. Benjamin currently works full time as the director of technology for a franchise trade publication & education company.
SHARE YOUR THOUGHTS