PREVIEWS
2017 Puts Massively Back in Multiplayer
There's a lot of new experimental titles on their way in 2017. Will one of them revolutionize the MMO world, or will they fade into history as a neat idea? There are so many beautiful titles on the horizon, but how many of them will be functional as well? We take a look at our top picks for 2017.
2017 MMO Outlook
Part 1: Out of the Mists
In the last few months of 2016, we saw several games get revealed in their late stage of development. They seemed to appear from the mists. Let's take a look at some of these new titles.
---
Ashes of Creation
Intrepid Studios Inc
Revealed in December by Intrepid Studios Inc, this new MMORPG aims to put the power of growth and expansion in the player's hands by having them decide where to lay foundations for towns, villages, and castles. This game features a wealth of PvE and Opt-In PvP including siege warfare.
Cities will spawn up where players choose to group their houses together and their growth will depend on the amount of commerce and trade they can encourage. Players can escort trade caravans and engage in PvP activities in the open world.
The part that really caught our attention is that they aim to put the Massively back in MMO. They aim to have thousands of players playing with and against each other in epic sieges and events. We have our eyes on this one for sure.
You can learn more and subscribe to their newsletter by visiting:
http://www.ashesofcreation.com/
---
New World
Amazon Studios
In Amazon Studios first MMO, New World is an open-ended sandbox MMO that is set in a living, hostile and cursed land. While not much is known about the game, a reveal trailer was released, showing players will be pitted against some supernatural terrors which will be an intricate part of building a thriving civilization.
Changing seasons will be featured, being a new ambition I have not seen in many games yet. It will be interesting to watch this one progress, as many of the former ArenaNet developers who pioneered Guild Wars 1 and 2 have been spotted working on this project. The end product remains a mystery as many details are still locked behind closed doors. I suspect come April we will hear more about Amazon Studios new title.
Learn more at:
https://games.amazon.com/games
---
Dark & Light
Snail Games
Years ago this game made a short appearance only to crash and burn a terribly horrific fate. The demise of the game would lead to the property being auctioned off in bankruptcy court. Snail Games saw the potential in this game if it was able to make it the right way and decided to acquire the rights to the game. They spent the next 6 years building their own image of Dark & Light from the ground up.
In the first trailer announcing the title, we saw a breathtaking new engine and a massive sandbox world. It will be interesting to see what becomes of this project. Many of us that saw the original, know how much potential was there if it wasn't for some piss poor business management and terrible customer service.
Can Snail Games bring back a game that has such a dark cloud looming over it's head? Or will the game be plagued by its dark history. We won't really know until it's released but until then we are keeping our eye on this one.
Learn More At:
http://www.playdnl.com/
---
Neos Land
NeoJac
Where has this been hiding? NeoJac has been working on a medieval themed game for a little while now called Neos Land. It is set in a high fantasy world which is driven by the community. Like many other MMORPG's entering the market they're putting the focus of the world on the players. They will lay claim to land, siege castles, and become pioneers exploring the uncharted frontiers.
Players are able to found settlements and explore the vast regions of the game. The game world is filled with dungeons to explore, monsters to hunt, and castles to siege. Not a whole lot has been seen about this title that just entered pre-alpha testing, however it appears to have some depth to their political and housing systems. We will be keeping a close eye on this one and be sure to bring you updates as we learn more.
Learn More At:
http://neosland.com/
Published: December 28th, 2016 | 3,497 Reads
About the Author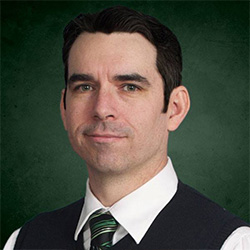 Benjamin "Foghladha" Foley
Managing Editor
Benjamin founded the Gaiscioch Social Gaming Community in 2001 and has since been the founder & activities director for this well known community. His role has gone beyond just running the Gaming Community and now includes running the Athletics Program in Portland, Oregon, as well as acting as the Managing Editor of the Gaiscioch Magazine, and is the Lead Producer on the Gaiscioch Livestream Productions. Additionally he networks with game developers to form relationships between Gaiscioch and development studios.
His experience in publishing dates back to helping his Grandparents who operated a printing press for over 40 years. In high school and college Benjamin excelled in journalism and played an active part in the school newspaper. Benjamin currently works full time as the director of technology for a franchise trade publication & education company.
SHARE YOUR THOUGHTS