PREVIEWS
E3 2018 PC Gaming Show Recap
PC Gamer delights it's audience for the 4th year as they present the PC Gaming Show during E3 2018.
PC Gaming Show hosted by PC Gamer
Highlights:
Satisfactory
NeoCab
Mavericks: Proving Grounds
The Forgotten City
Star Control: Origins
Hunt: Showdown
Archangel: Hellfire
The Sinking City
Warframe
Yakuza 0
Killing Floor 2: The Summer Sideshow: Treacherous Skies
Road Redemption
Maneater
Bravery Network Online
Morning Star
Overwhelm
Jurassic World Evolution
Stormland
Night Call
Sable
Star Citizen
Genesis Alpha One
Don't Starve: Hamlet
Just Cause 4 Apex Engine Reveal
Overkill's The Walking Dead
Telltale's The Walking Dead
Noita
Two Point Hospital
Realm Royale
Ooblets
Anno 1800
Rapture Rejects
Hitman 2
Published: June 11th, 2018 | 867 Reads
About the Author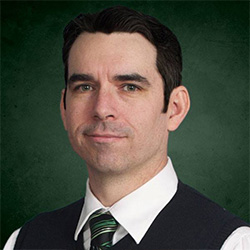 Benjamin "Foghladha" Foley
Managing Editor
Benjamin founded the Gaiscioch Social Gaming Community in 2001 and has since been the founder & activities director for this well known community. His role has gone beyond just running the Gaming Community and now includes running the Athletics Program in Portland, Oregon, as well as acting as the Managing Editor of the Gaiscioch Magazine, and is the Lead Producer on the Gaiscioch Livestream Productions. Additionally he networks with game developers to form relationships between Gaiscioch and development studios.
His experience in publishing dates back to helping his Grandparents who operated a printing press for over 40 years. In high school and college Benjamin excelled in journalism and played an active part in the school newspaper. Benjamin currently works full time as the director of technology for a franchise trade publication & education company.
SHARE YOUR THOUGHTS