FEATURES
Multiplayer RTS/FPS EXIMIUS: Seize the Frontline Enters Early Access
Few games brave new frontiers. Over the past decade very few have tried to blend the real-time strategy and first-person shooter genre, but Malaysian indie developer Ammobox Studios has big aspirations for their squad based multiplayer title EXIMIUS: Seize the Frontline.
It features an intense 5v5 power struggle where one player on each team acts as the RTS Commander and is in charge of production and coordinating the assault. The remaining 4 players act as Officers and lead a team of AI-Powered soldiers to capture enemy resources.
Commanders can build bases, train and assign armies, command heavy vehicle movements and deploy dropship upgrades. They can even summon airstrikes to turn the tide in a pinch. At the top tier of production enters the mightiest of weapons, the legendary BattleSuit. BattleSuits allow players increased stats and come in a variety of different specializations, each with their own play style and abilities.
EXIMIUS is available now on Steam Early Access for $29.99 USD.
Can this small little indie studio from Malaysia finally find that perfect mix of FPS and RTS? Watch the game grow and contribute to its success by learning more at their Official Website.
Published: September 27th, 2018 | 1,705 Reads
About the Author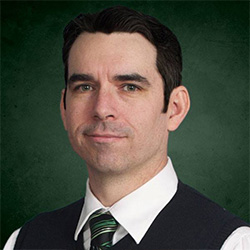 Benjamin "Foghladha" Foley
Managing Editor
Benjamin founded the Gaiscioch Social Gaming Community in 2001 and has since been the founder & activities director for this well known community. His role has gone beyond just running the Gaming Community and now includes running the Athletics Program in Portland, Oregon, as well as acting as the Managing Editor of the Gaiscioch Magazine, and is the Lead Producer on the Gaiscioch Livestream Productions. Additionally he networks with game developers to form relationships between Gaiscioch and development studios.
His experience in publishing dates back to helping his Grandparents who operated a printing press for over 40 years. In high school and college Benjamin excelled in journalism and played an active part in the school newspaper. Benjamin currently works full time as the director of technology for a franchise trade publication & education company.
About Eximius: Seize the Frontline
EXIMIUS is a FPS/RTS hybrid that focuses on squad-based combat. The game features an intense 5v5 multiplayer experience with each team comprising of 4 Officers and one Commander.
The RTS Commander has the ability to build bases, train infantry squads and assigning them to the Officers from a top-down overview. Manage captured resources and assign troops to support your allied Squad Officers as they surge forward to victory. Command vehicles, air support and dropship powerful abilities to change the dynamics of the battlefield.
FPS Officers will lead AI-powered squad members to deliver your team's very own brand of firepower to the frontline. Skirmish with highly reactive opponent squads while keeping your own troops alive, capturing Resource Points to harvest money for further upgrades.
Players can look forward to highly dynamic symbiotic gameplay between the Commander and down-range operators while making high and low level strategic decisions that impact the flow of combat.
SHARE YOUR THOUGHTS