REVIEWS
Nintendo Press Conference - E3 2015
Star Fox Zero
With an interesting puppetshow, the hit classic Star Fox returns in an all new space adventure for the WiiU. This latest rendition brings a lot of the features gamers knew and loved and included them a few new ones.
Super Mario Maker
With over 30 years of Mario, Nintendo has decided to turn the controls over to the gamer and allow them to create new and exciting new levels for your favorite Mario titles.
Skylanders Superchargers
Fan favorite Nintendo characters join the world of Skylanders. Two new characters will be added including Bowser and Donkey Kong will be playable on Skylanders and Amiibo.
The Legend of Zelda: Triforce Heroes
Nintendo 3DS gains a new cooperative Zelda in Zelda Triforce Heroes. Complete with character customization and 3D graphics. Join up to 3 of your friends in this new adventure this Fall 2015.
Hyrule Warriors: Legends
The hit WiiU title comes to Nintendo 3DS in this latest crossover title from Nintendo. Enjoy the fun of massive combat battles and adventure in the palm of your hand. Coming in the First Quarter of 2016.
Metroid Prime
Fire Emblem Fates
The hit Fire Emblem series gets a new chapter on the Nintendo 3DS in this animated adventure roleplaying game. Coming 2016, this title is sure to be cinematic gold.
FE
Xenoblade Chronicles X
The long awaited Xenoblade Chronicles X returns to WiiU with an all new action adventure roleplaying game. Face off with gigantic foes in this
Animal Crossing: Happy Home Designer
A new Animal Crossing comes to Nintendo 3DS. In this housing simulator that allows you to deck out your pad will all kinds of new customizable options.
Animal Crossing: Amiibo Festival
Animal Crossing is getting into the toy game. Using the hit Amiibo toys you can bring your favorite characters into Animal Crossing.
Yoshi Wooly World
This cute little tile allows friends to play together to reach all new heights. You can additionally use an Amiibo to bring your favorite characters directly into the game. It reminds me a lot of Little Big Planet on Playstation however it uses fan favorite characters than they've spent almost three decades with.
Yo-kai Watch
Mario & Luigi: Paper Jam
Mario Tennis Ultra Smash
Published: June 16th, 2015 | 1,487 Reads
About the Author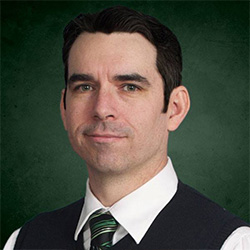 Benjamin "Foghladha" Foley
Managing Editor
Benjamin founded the Gaiscioch Social Gaming Community in 2001 and has since been the founder & activities director for this well known community. His role has gone beyond just running the Gaming Community and now includes running the Athletics Program in Portland, Oregon, as well as acting as the Managing Editor of the Gaiscioch Magazine, and is the Lead Producer on the Gaiscioch Livestream Productions. Additionally he networks with game developers to form relationships between Gaiscioch and development studios.
His experience in publishing dates back to helping his Grandparents who operated a printing press for over 40 years. In high school and college Benjamin excelled in journalism and played an active part in the school newspaper. Benjamin currently works full time as the director of technology for a franchise trade publication & education company.
SHARE YOUR THOUGHTS