FEATURES
Omni Gamerz Talk eSports, Conventions & Paragon
Through the years Gaiscioch has run across many interesting gaming communities that specialize in areas we have not yet touched. Omni Gamerz (OGz) is one of those communities. Their focus has been in competitive gaming and they have taken gaming to the professional level. Today I sit down with TheUntamedCo to discuss Omni Gamerz experiences in the competitive gaming scene.
Thank you for joining us today! I would like to kick things off by having you introduce yourself and your role with Omni Gamerz.
My name is Matthew Elliott and I am the mutual co-founder of Omni Gamerz. I have been gaming since I could hold a controller. I am heavily involved in all different genres of games. I have played console and PC recently switching back to PC for good.
Can you give us a little background to Omni Gamerz and what they are currently involved in?
Omni Gamerz originally was called Guillotine Gaming. My co-founder and I started as just an idea and now it is gaining a lot of traction with gamers around the world. We started in Call of Duty and decided we wanted to go bigger and build a brand. We changed the name to Omni Gamerz and have since grown rapidly as a gaming community. We are involved in multiple games Paragon, Titanfall 2, Overwatch, Destiny, and many more. We also are looking forward to the releases of For Honor, Conan Exiles, and Ghost Recon Wildlands.
Over the years you've dabbled in several games. What do you feel is one of the key factors to whether a game sticks or slides on by?
A loyal gaming community. So many times games are created and then forgotten or mismanaged. They get old because no new content is released. Also I would say another key factor is the players that the gaming developers back sometimes. They seem to back the players that may be good but extremely toxic to that specific games community and followers. Gaming is fun and competitive and I believe sometimes people lose sight of that.
I've got to ask, from a professional gamer standpoint, what makes your perfect game? What makes it both exciting to play and entertaining for viewers?
Constant release of new content and new challenges. A well managed game after launch where the designers stick with the game and continue to push it to its limits makes the games fun and never die out.
You've been streaming for a while and have a pretty solid following. What trends have you seen with streaming? Any advice for new upcoming livestreamers?
Best advice that I have discovered is get in on the alpha testing and new games coming out. Put the time and effort in and interact and be positive with your followers. The more content you put out and the more effort you put in will get you noticed.
I've seen that a great deal of the action at Omni Gamerz is focused on Epic Games' new MOBA Paragon. I had the chance to get hands on with it and found it to be quite enjoyable. What drew you to Paragon and what makes this game more enjoyable than others in your perspective?
Paragon is my first MOBA. We run the second largest Paragon group on Facebook and have run the largest tournaments to date for Paragon. The competitive side and all the new content they release makes this game addicting. Every match is a new challenge. This mirrors what i said earlier they are constantly changing, updating, and releasing new content.
I have never been a MOBA player. What do you feel is the current meta strategy for Paragon? Any tips for a total noob like me?
Best advice get in and grind. Watch youtube videos and streamers. Then take what you have learned go to play some games vs the AI. Once you start to get the hang of it jump in and have fun in the competitive side on PVP.
In our earlier conversation you mentioned that you would be an exhibitor at a gaming conference this spring. Can you tell us a little bit about this?
This is currently still in development so I will update in a future article on our live events that we attend at the beginning of this year
So what's next for Omni Gamerz? What goals are you guys pushing for?
We are striving to build a brand. We have our hand in every social media outlet and are rapidly growing. We want to provide a place for all gamers casual and competitive to come and have some fun. Our next big goal is to break into Esports and become well known in that world. e look forward to providing the opportunity to all gamers to come and reach your dreams with us.
Learn more about Omni Gamerz at:
http://Omnigamerz.com
@omnigamerz
https://www.facebook.com/OmniGamerz/
Published: April 10th, 2017 | 4,272 Reads
About the Author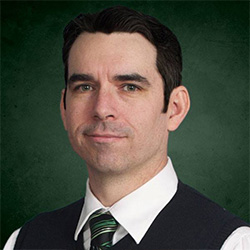 Benjamin "Foghladha" Foley
Managing Editor
Benjamin founded the Gaiscioch Social Gaming Community in 2001 and has since been the founder & activities director for this well known community. His role has gone beyond just running the Gaming Community and now includes running the Athletics Program in Portland, Oregon, as well as acting as the Managing Editor of the Gaiscioch Magazine, and is the Lead Producer on the Gaiscioch Livestream Productions. Additionally he networks with game developers to form relationships between Gaiscioch and development studios.
His experience in publishing dates back to helping his Grandparents who operated a printing press for over 40 years. In high school and college Benjamin excelled in journalism and played an active part in the school newspaper. Benjamin currently works full time as the director of technology for a franchise trade publication & education company.
SHARE YOUR THOUGHTS