FEATURES
On The Floor of PAX West 2016
In this my sixth trip to PAX West, formerly PAX Prime, I was able to see the convention in a whole new light. This was the first year I went to PAX West not as a gamer, but as a journalist. I spent my days interviewing really awesome people and met a ton of really interesting people. I was invited to a few private hands-on showings where I was able to see games long before they're ready to show.
PAX West is an annual convention for both electronic and board games, but it is also a massive gathering of Cosplayers from around the country. From simple costumes to intricate designs cosplay is a major part of this conference. You can't go a few feet without seeing another wonderful design.
Six years ago, my wife and I decided to go to our very first one to show our support to the RIFT team who we were heavily involved with at the time. We also had the Guild Wars 2 team showing off Guild Wars 2 and this was a highly important touch point for us. What we found was a fun and friendly conference filled with games from wall to wall. For six years we've been anxiously looking forward to going to PAX West.
This years conference was so large it spilled over into the streets of Seattle. Not only did it fill the entire convention center, but it also filled 3 surrounding hotels. Magic the Gathering even rented a whole street to close down and set up carnival tents.
World of Tanks rented an empty parking lot so they could run things over with tanks. Yes, you heard me, they were out and about driving tanks in downtown Seattle. They even brought out Bobby Wagner and Richard Sherman to ride on the tanks as they ran stuff over.
On the floor there were so many games that I wasn't even able to see them all across 3 days of being on the floor. Games typically are in one of four groups. The AAA titles take up the main conference room floor center stage, followed by the AA (mostly crowdfunded projects) games up on the 6th floor. Indie games get special treatment and have a section of the main floor dedicated to indie titles. Lastly Board games and card games fill the lower floors and even have some open play areas. It's a great show and wonderful experience. I highly recommend the Penny Arcade Expos to any gamer.
Published: September 27th, 2016 | 2,693 Reads
About the Author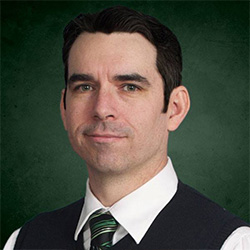 Benjamin "Foghladha" Foley
Managing Editor
Benjamin founded the Gaiscioch Social Gaming Community in 2001 and has since been the founder & activities director for this well known community. His role has gone beyond just running the Gaming Community and now includes running the Athletics Program in Portland, Oregon, as well as acting as the Managing Editor of the Gaiscioch Magazine, and is the Lead Producer on the Gaiscioch Livestream Productions. Additionally he networks with game developers to form relationships between Gaiscioch and development studios.
His experience in publishing dates back to helping his Grandparents who operated a printing press for over 40 years. In high school and college Benjamin excelled in journalism and played an active part in the school newspaper. Benjamin currently works full time as the director of technology for a franchise trade publication & education company.
SHARE YOUR THOUGHTS