PREVIEWS
Pathfinder: Kingmaker Clears Kickstarter Goal with Flying Colors
The Pathfinder universe has tried in the past to make entrances in the gaming world and to date it has never been realized to it's full potential. Owlcat Games launched their Kickstarter for their Isometric RPG in the vein of Baldur's Gate this past June and managed to bring in 182% of their $500,000 funding goal for a total of $909,057.
This entry into the Pathfinder universe focuses on the Kingmaker campaign which is highly popular among Pathfinder fans. It will be really interesting to keep an eye on this single player RPG and see how it holds up in a market saturated with isometric RPGs. So far from my perspective it looks like they have a great foundation and some really interesting ideas that could help push the market a bit further.
Learn more at:
https://owlcatgames.com/
Published: August 23rd, 2017 | 4,636 Reads
About the Author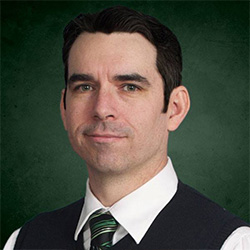 Benjamin "Foghladha" Foley
Managing Editor
Benjamin founded the Gaiscioch Social Gaming Community in 2001 and has since been the founder & activities director for this well known community. His role has gone beyond just running the Gaming Community and now includes running the Athletics Program in Portland, Oregon, as well as acting as the Managing Editor of the Gaiscioch Magazine, and is the Lead Producer on the Gaiscioch Livestream Productions. Additionally he networks with game developers to form relationships between Gaiscioch and development studios.
His experience in publishing dates back to helping his Grandparents who operated a printing press for over 40 years. In high school and college Benjamin excelled in journalism and played an active part in the school newspaper. Benjamin currently works full time as the director of technology for a franchise trade publication & education company.
About Pathfinder: Kingmaker
Whether you're new to the Pathfinder® universe or you're a seasoned veteran, Pathfinder: Kingmaker® is the CRPG you've been waiting for.
Here at Owlcat Games, we love and are inspired by classic isometric computer RPGs like Baldur's Gate, Fallout and Arcanum. Our dream is to rekindle the thrill of playing those games for the first time. Building your hero, exploring the unknown, getting to know your companions, experiencing the adrenaline rush of your first battle (and your last), delving into mysterious dungeons, and—most importantly—seeing your protagonist and your world change through your actions.
We've always been big fans of the Pathfinder Roleplaying Game® from Paizo, Inc®, so we thought: How cool would it be to do this in the beloved Pathfinder setting? Paizo agreed, and with your support, we hope to bring a brand-new fantasy saga to life.
RELATED CONTENT FROM AROUND THE WEB
SHARE YOUR THOUGHTS