FEATURES
SizzleBird Brings an Inspiring New Sound to the Chillstep Scene
In my eternal search for music, I ran across one artist who instantly popped imagery into mind and captivated me. I ended up adding their entire library to my playlist and listened to it for a few weeks picking out my favorites to add to our ClubGaiscioch playlist. What I found was most of his songs made my list.
The artist is SizzleBird, a classically trained Violinist who began playing at age 5. Born in Barcelona, Spain, then his family moved to London to help further his education as he studied at the Purcell School of Music under Carol Slater and later at the Guildhall School of Music. It was here that he began to fall in love with electronic music.
SizzleBird blends electronic dance music with the classical sound of the violin in a harmonious sound that makes your soul dance. We've been granted a special opportunity to sit down with SizzleBird and hear first hand what it was like to follow his passion to the ends of the earth.
Thank you for joining us and allowing us the opportunity to speak with you about life, music, and family. First, can you tell us a little about your background in music and where you came from?
I started playing violin in Barcelona where I was born, at the age of about 5 and went on to play in some summer schools around the area and a few concerts. This gave me a foundation for my electronic music and violin fusion that I now create, it was not until I was 15 that I started working with computer software to create music and then from there I learnt to mix and put together my own tracks.
While doing a little research for this interview I came across an article that mentioned that your parents picked up and moved from Barcelona, Spain to London, England to place you in a more prestigious music school. I have to say, those are some pretty hard core parents. To pick up and change countries to better your child's chances to follow their passion into a career. Can you share a little about your relationship with your family?
My parents always wanted me to play violin but I am not sure if they expected me to ever take the path I have chosen. The classical side of my training was more important at the time that I started at the music school. I think now they are happy with how far I have come and they support my music in all the ways possible. They even buy my music occasionally!
When did you first get your hands on the violin and realize that was what you wanted to play?
I was too young at the time to remember playing the violin but close members of my family have told me that I used to pluck the strings from very young. I think it was a family friend that gave me my first ever violin, which was an 8th. Basically 8 times smaller than the violin I play now!
Can you tell us a little about your violin? I imagine you've used dozens of violins over the years, which has been your favorite?
My violin is my most prized possession in many ways as it symbolizes what I believe in and what I love doing. It is the same violin I have been playing for over 10 years and I don't see that changing in the near future. I have grown fond of it and I look after it as well as I can so it lasts.
What introduced you to the electronic music world? Who are some of your favorite electronic musicians that inspired you as you were creating your own style?
It was a mixture of different influences that made me want to create the music that I make. I never think of my music as fitting a certain genre, but in the early days of me producing tracks I was listening to a lot of Drum & Bass. This inspired me to write a lot of tracks in that style. This did not feel entirely right, so I messed around with several others like Dubstep and Chillstep. I still find that there isn't a defining genre in my music, maybe because I listen to as much variety as possible and that translates into my music.
How did you come by the Sizzlebird / Ot Bird name? What does it mean to you and how did you come about choosing it?
I came up with the name SizzleBird back in 2005 and it was never a name I thought would stick with me until now, let alone have an impact on my career. In fact, when I came up with the name it was purely for fun as I was messing around with a certain percussive element called a "sizzle" on my music making software and then I added some bird sounds I had in an old file. It occurred to me that the track should be called SizzleBird, in the end I did not title the track and just called the track "SizzleBird". It was this first use as a title for a track that I started using it as my artist name.
Let's talk tech for a moment. What kind of computer do you use to create the electronic portions of your music? Any special equipment or software you use?
Simple enough. I use fruity loops 8 which may have been the software stone age man would have used 1000s of years ago. I find that upgrading to a later version isn't necessary as I am still learning on the one I use. Apart from that I occasionally use a drum pad and I also have a mini keyboard and loop pedal for creating more live based tracks and ideas.
Being a gaming focused magazine I have to ask, Do you play video games and if so which ones are you playing most these days?
I find some time to play video games, mostly older games like Age of Empires 1 and 2. I am a big fan of strategy games and the AOE series is just awesome! I also play League of Legends quite regularly as it has so much scope. You can be good or bad at the game, there's no limit to how much you can learn which is also great!
Through your years you have played at many prestigious locations, do you have a favorite?
Over the years I played classical music I played in the same hall the music for the Lord of the Rings was recorded and I have played in Queen Elizabeth Hall in London. Several other smaller local venues too!
What's next for SizzleBird? Any dreams still left to be fulfilled?
Think in the near future going for a flight in a small two man plane would be a great experience and it would fulfill my desire to fly! Maybe a paragliding adventure! I think SizzleBird would be proud to get to do something like this.
Where can people learn more about you and your music?
There are several outlets for my music including soundcloud, spotify and youtube. Most of the latest info is posted on my Facebook page. That being said I am planning on revamping my website so that more up to date info is posted there too!
Thank you so much for taking the time to share with us. Do you have any final words for our readers?
I'd just like to thank Ben at Gaiscioch for letting me be part of this edition and letting me share some words to you. It's a privilege to do it and it's a big thanks to you guys for reading and supporting! Peace!
Learn More At:
Bandcamp | Facebook | Sizzlebird.com | Twitter
Published: April 5th, 2017 | 5,737 Reads
About the Author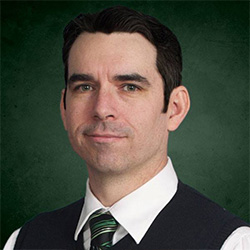 Benjamin "Foghladha" Foley
Managing Editor
Benjamin founded the Gaiscioch Social Gaming Community in 2001 and has since been the founder & activities director for this well known community. His role has gone beyond just running the Gaming Community and now includes running the Athletics Program in Portland, Oregon, as well as acting as the Managing Editor of the Gaiscioch Magazine, and is the Lead Producer on the Gaiscioch Livestream Productions. Additionally he networks with game developers to form relationships between Gaiscioch and development studios.
His experience in publishing dates back to helping his Grandparents who operated a printing press for over 40 years. In high school and college Benjamin excelled in journalism and played an active part in the school newspaper. Benjamin currently works full time as the director of technology for a franchise trade publication & education company.
SHARE YOUR THOUGHTS