FEATURES
The Transcendent Life of R. Armando Morabito
In the world of epic music there are very few who can nail the emotional draw of melody. These mood setting melodies jump up in your mind and paint vivid pictures that shape the very emotions you feel.
Ray Armando Morabito (R. Armando Morabito) is an electronic music producer and songwriter, who's been working in the film and music industry for more than a decade.
Thank you so much for sitting down and discussing your art, music, and life with us today. First off I'd like to give you a chance to introduce yourself. Can you tell us a little bit about you and your life so far?
Thanks so much for having me! About my life- well I was adopted from India when I was 6 months old, and spent the first 23 years of my life in Italy. I was always passionate about music and films, and after my Bachelors studying Art History and Semiotics, I felt like I wasn't going in the right direction and wanted to explore other career paths. I was accepted to the London Metropolitan University and got my Masters in Filmmaking / Directing. I spent the next four years working on commercial projects and writing music for my own films and other friends' films for fun. I was lucky enough to direct commercials for Levi's, Kodak, Audi, and one of the TV spots for the BBC covering the Beijing Olympics. In 2009 I moved back to Italy and continued working as a director and also opened an advertising agency. We did marketing campaigns for clients mostly in the medical field. I met my wife Tina in 2013 while she was on tour through Italy with the Michael Jackson THE IMMORTAL World Tour by Cirque du Soleil, and we moved to Los Angeles together later that year when she left the show.
Born in India, raised in Italy, educated in England, working in America, you've seen and lived in a number of wonderful places. Out of all the places you've been which has been your favorite?
I love London, it's a beautiful city and I have many friends there. I have so many great memories from my years living in the city. I've lived in Los Angeles for two and a half years now and still feel like a tourist sometimes, but so far it's pretty awesome.
When did you know that music was going to be your passion and you wanted to turn it into a career?
I always loved music but only started focusing on music as a main career path two and a half years ago when I moved to Los Angeles. I was encouraged by good feedback on the songs I posted on Facebook, SoundCloud and Youtube and that gave me a push to continue down this road. My fans are the reason I make music.
But you didn't stop there, you chose to go higher by pursuing grander dreams including the creation of your own Marketing and Advertising company. What was the motivation behind starting a full on Marketing studio and what lessons did you take away from that experience?
Marketing and advertising isn't my main thing, but I use the skills I learned from the past for my own products, as well as, my wife's.
Now I have to ask. How did an entrepreneur & music producer from Italy cross paths with the world-renowned cellist? How did you meet Tina Guo?
I first discovered Tina from her work in Inception and seeing her in a YouTube video of the live performance at the movie premiere. I started following her work, and saw that she was coming to Turin, Italy with the Cirque du Soleil. I messaged her on Facebook and that's how we met.
I understand the two of you formed a second business, a music production company. How did this business differ from your marketing studio? Were there a lot of similarities in business processes that easily transitioned to the new company?
We formed MG Music Int'l, our production company, when we started collaborating on songs. Now, Tina is in charge of the business side and I do most of the music production.
Can you give us some insight into how your typical project comes together? Say you land a deal with a new MMORPG on the market to create a song for a trailer. What is the creative process that you go through? Do they give you the video and you write the score to it or do you produce the music and they build the video around it? What are the steps in completing the project?
It depends on the situation. A lot of our music is licensed, and that placement along with others was done through APM Music. Clients look through databases and pick tracks that fit their projects.
Recently, I was asked to write original music for a trailer for an upcoming feature film, and the picture was edited to match the music.
What is your creative process in writing music?
Writing music for me is a bizarre process. I don't read music although I did study piano when I was really young. I somehow forgot everything except for the basic playing process, which I use to program all the music and instruments in a song or score. I'm very lucky to live in this age where the technology allows me to produce full works with my limitations. Usually I start a writing session with some random playing and warming on my keyboard with Logic Pro X open, and sometimes good ideas come out from that. I always save the good ideas in separate files and then go back the next day to listen and decide if it it's something to delete or expand musically on. I started making music when I was 17, also on the computer, so I'm not a composer in the traditional sense- I think of myself more as a music producer and songwriter.
So far you've released one album "Days of Tomorrow" in 2014 and word on the street is that you're working on a second album as we speak. Do you have an estimated timeframe for the second album's debut?
I'm aiming for a 2016-17 release for my next album, "My Infinity". The new album is going to be very different from "Days of Tomorrow." It will feature songs with featured singers and the genre will be in the Electro and Progressive House / EDM vein.
I've noticed in your latest songs a little bit of trance and dubstep influence sneaking into the songs. Can we expect more of this in your new album?
Yes, I feel like my two latest releases, which are both remixes, define my transition to this more electronic style. The first type of music that I started writing when I was 17 was EDM and I'm going back to my roots.
What type of tools and techniques do you use in producing your music tracks?
I use an Apple Mac Pro computer with Logic Pro X and use a variety of samples and plugins. I rarely use live musicians except for featured singers or soloists. I produce all of my music in my studio here in Los Angeles.
Now your creative talents go well beyond music. What other forms of art do you enjoy?
I'd love to go back to directing some projects at some point, probably starting with my own music videos.
What achievement are you most proud of?
I'm really grateful to have fans that are very supportive of my music. I've never had fans before and it's a great feeling to know people enjoy my art. It's an honor to be able to put out music for them.
If you could offer one piece of advice to a young entrepreneur, what would it be?
I don't think I'm an expert on this and my wife Tina would be better to give you an answer on this because she's an amazing business person aside from being a great Cellist. I'm grateful to have her as a partner on the business side.
Official Site:
http://ramorabito.com
Social:
Apple Music: https://itun.es/us/D66BG
Facebook: http://www.facebook.com/rarmandomorabito
Twitter: http://twitter.com/rarmandom
YouTube: http://www.youtube.com/rarmandom
Instagram: http://instagram.com/rarmandom
SoundCloud: http://soundcloud.com/rarmandom
Spotify: https://open.spotify.com/artist/1PohXXqpfK8lGCv2vimOb9
Published: April 12th, 2016 | 29,984 Reads
About the Author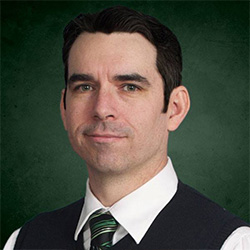 Benjamin "Foghladha" Foley
Managing Editor
Benjamin founded the Gaiscioch Social Gaming Community in 2001 and has since been the founder & activities director for this well known community. His role has gone beyond just running the Gaming Community and now includes running the Athletics Program in Portland, Oregon, as well as acting as the Managing Editor of the Gaiscioch Magazine, and is the Lead Producer on the Gaiscioch Livestream Productions. Additionally he networks with game developers to form relationships between Gaiscioch and development studios.
His experience in publishing dates back to helping his Grandparents who operated a printing press for over 40 years. In high school and college Benjamin excelled in journalism and played an active part in the school newspaper. Benjamin currently works full time as the director of technology for a franchise trade publication & education company.
SHARE YOUR THOUGHTS