PREVIEWS
City of the Shroud
During EGX Rezzed, I found strategic RPG City of the Shroud sandwiched between Blind and The Breakfast Club, in the Indie Games room. This odd set of accompaniments was an appropriate fit for a game that manages to mix very unusual ingredients and serve up some surprisingly engaging action.
City of the Shroud finds players trapped in the city of Iskendrun. A once great city, it has fallen into disrepair, left desolate by outside aggression and a rotting corruption. Now it is enclosed by a mysterious shroud, the weathered streets and back alleys hold intrigue, danger, and hordes of monstrous creatures. City of the Shroud follows the journey of players as they search to uncover the reason behind the city's incarceration.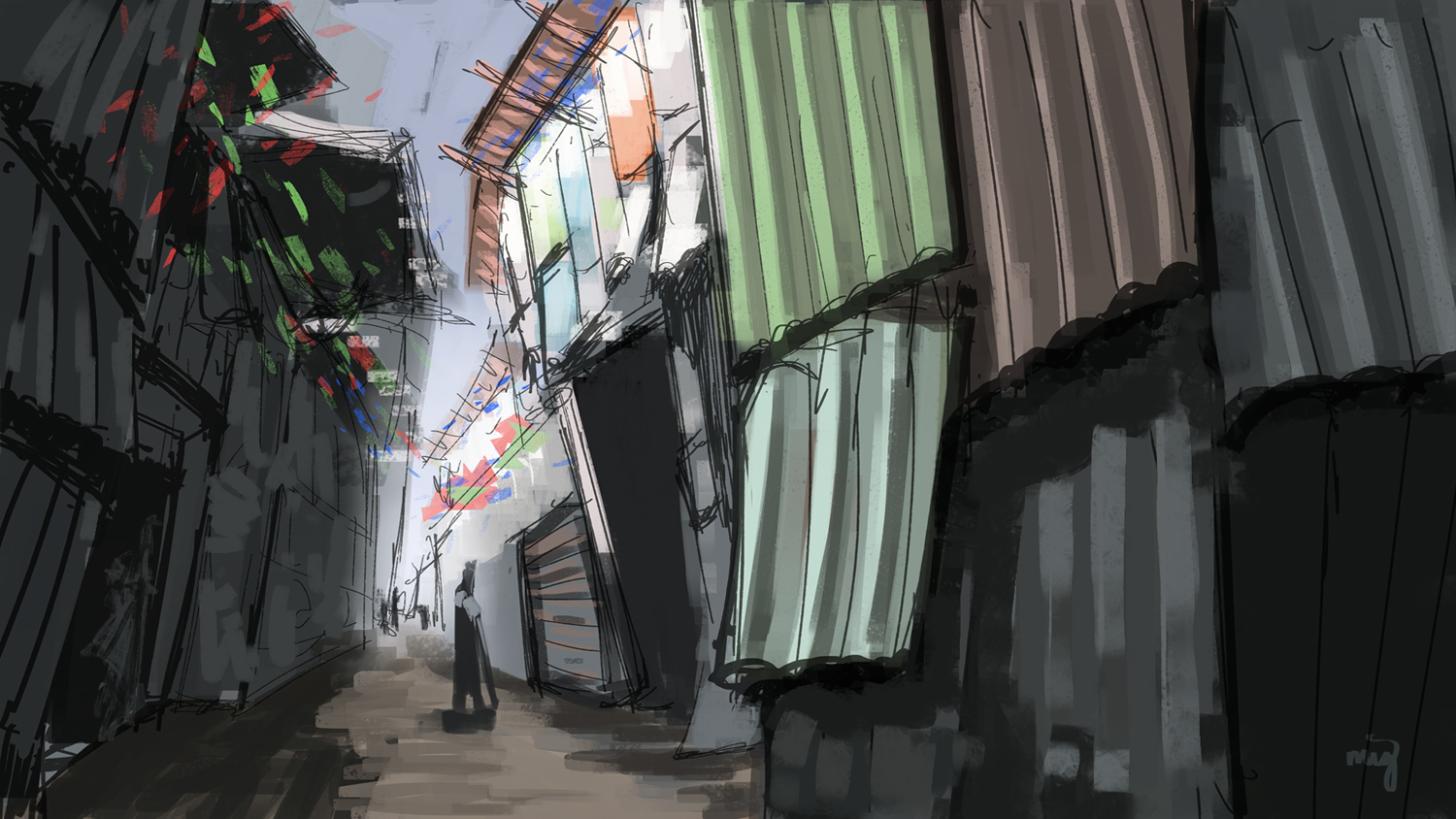 City of the Shroud is the work of Abyssal Arts, founded by Keaton White after leaving a prominent role at Capcom Japan and heading to the UK. White worked on a number of influential titles during his time and action gaming clearly has had a significant influence on the title introduced at EGX Rezzed. City of the Shroud incorporates a series of decisions that break with the expected norms of tactical RPGs.
While turn based strategies can lead to a lethargic combat experience, City of the Shroud has chosen to overcome this by embracing principles that might be more at home in Street Fighter or the Tales of Series. A series of inventive systems drag combat into real time, allowing players to spend accumulated action points as soon as they are ready. Both movement and skills consume action points which can be chained together, using the game's combat wheel interface, to form a series of devastating combos. The wheel UI is surprisingly intuitive to use and the variety of magic and melee combos feels like a natural complement to City of the Shroud's action. Fights end up feeling fluid, concise, and are engaging enough that I find myself re-launching the online demo again and again. The Abyssal Arts team has promised to bring even more to engagements with a stat system, counters, and dodging already on the board. Despite the limited content on show at EGX Rezzed, it is clear that the team at Abyssal Arts are playing to their strengths and have created a game that brings real depth and diversity to each and every fight.
Aesthetically, City of the Shroud shows reverence to classic games, such as Final Fantasy Tactics. It takes an isometric view of the world which should prove welcoming to fans familiar with this genre, while the crisply detailed characters and colourful cel shading keep the game looking current.
Constructing an innovate combo system and a beautiful environment could be considered more than enough for many aspiring indie studios but it seems that Abyssal Arts are not done yet. City of the Shroud is notable as one of the few indie games at EGX Rezzed that I saw with a full online multiplayer mode. Players in Iskendrun will be able to pit their skills against opponents from across the globe as well as friends which suggests that we may even see social systems added.
When players are not busy skirmishing with friends, story is paramount. Great writing and characterisation can propel players through the world, even changing the way we see ourselves. Moira Katson will shoulder this burden and helms the writing duties for City of the Shroud. She will craft four episodes for City of the Shroud with each consecutive part influenced by player actions in the predeceasing episodes. The team at Abyssal Arts continue to forego conventional precedent with this decision to incorporate player actions into a living storyline. Despite this, Moira Katson should be more than capable of rising to this challenge. Moira's fantasy work has surfaced in the Amazon download charts repeatedly in the last few years and should satisfy players as Iskendrun spills its secrets. Although time was against me at Rezzed, what was on show demonstrated some sharp, if brief, writing that filled out a little of the game's pretext.
It appears that Abyssal Arts decided to tread a challenging path when creating City of the Shroud. By working player's actions into a living narrative, taking an interesting approach to combat, and branching into online multiplayer modes they have clearly built a game that they would wish to play. The concepts that underpin City of the Shroud might not be wholly original but they are weaved together to create a fresh, new canvas that creates a new type of RPG. Abyssal Art's, City of the Shroud Kickstarter campaign runs until 6th May and I, for one, will be peering behind the shroud and into Iskendrun.
Published: May 3rd, 2016 | 3,240 Reads
About the Author
Edward "Screenager" Orr
Writer
SHARE YOUR THOUGHTS